I have the perfect word to describe a nature-inspired outdoor wedding—Romantic!
The epitome of romance, an outdoor wedding that draws inspiration from Mother Nature herself is beautiful, classic and refreshing in every way. Is there a better way to start your lifetime of happiness, than in a splendid organic surrounding, with nature's own bounty standing witness to your union and forming a mesmerizing backdrop of unparalleled beauty?
The brilliance of a nature-inspired wedding is that it can be executed in many ways. There are several details that can easily contribute to a nature-inspired wedding and make it truly special. Let us take a look at some of our favorites and be inspired. So, come along.
Enchanted Garden Invitation card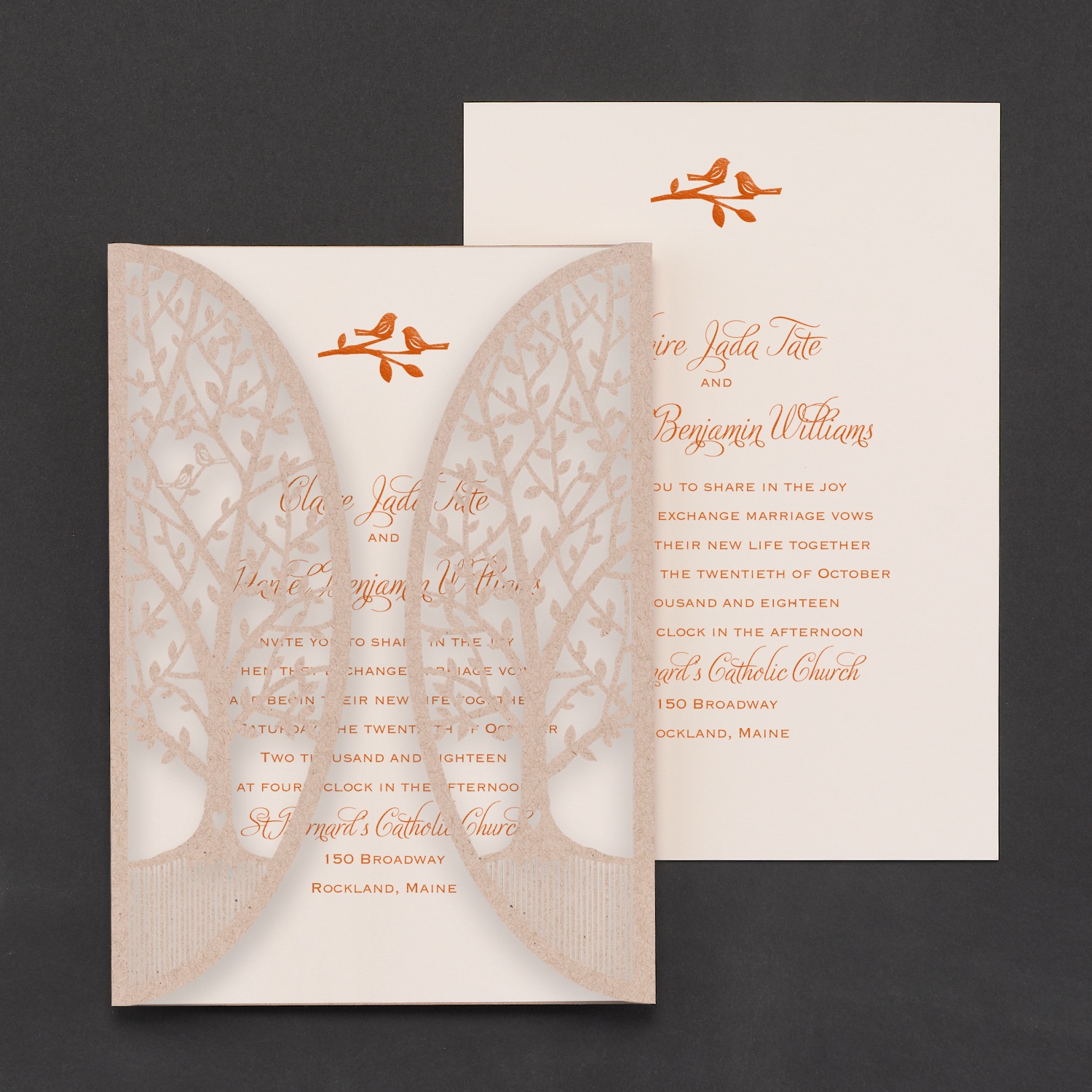 End your search for the right invitation card for your enchanting garden wedding with this beautiful Invitation card from Best for Bride. Die-cut beige trees wrap around the ecru card that contains the invitation lettering printed with raised ink. Mysterious and whimsical, this beautiful card will create a favorable first impression and give your guests their first sneak-peek into what your wedding will be all about. Find out more about how you can order this online exclusive card by visiting this page.
Personalized nature-inspired wedding sign
Use pretty wedding signs personalized with your names to point the direction at your party venue. Natural motifs like flowers, leaves and woodland creatures add an authentic vibe to the design. The direction arrows mark the route to your wedding and reception spaces, and the signage can be placed at every junction or turn from the gate to the ceremony venue. This is available at this page on Best for Bride, if you wish to take a closer look or buy the same for your wedding.
Scenic backdrop with vibrant colors
Image Credit: Counselman Collection, via Flickr, [CC BY 2.0]
I just love how the flower arrangements add wonderful pops of color that enhance the natural charm of the natural background. It is a simple arrangement, yet one of high impact. Getting married beside a river of glistening blue, with a natural green carpet softly bracing your footsteps, there is little to be done to make this setting a spell-binding wedding venue. Also notice how the pretty flowers are contained in little brown pots, so they continue to be used even after the wedding? Eco-friendly and attractive—how brilliant is that?
Seating arrangements in green and white
Notice how the seating is simple, but with signature style. Little blobs of green are hung to the chairs with matching white ribbons, and they simply enhance the natural feel of the green surroundings. Beside the rows of chairs, a scattering of white petals line the walk. Simple, but elegant, it is a cost-effective way to add interesting details to the setting where your guests will be seated during the wedding ceremony. The white chairs will create a clean and uncluttered look, while the pretty little green and white petal details are the perfect addition to complete the overall outdoorsy feel.
Burlap table runner
Make the most of the natural charm of the outdoors by finding elements that blend in with it for your décor. This burlap table runner, which can be customized with the couple's monogrammed initials make the perfect addition for the party table. The lace trimming along the edges add a special signature style that will be elegant in any setting. Adding a rustic chic feel to any setting, this choice will easily fit into your nature-inspired theme, both by color and texture. To find out more about this table runner of to look at similar designs that may suit your choices better, visit this link to our list of party favors.
Candle decorations
Aren't we all smitten by a pretty arrangement that has a candle or two included? For your wedding theme, a green candle would be simply befitting in any décor arrangement, either on the tables, at the entry or simply as standalone décor accessory. Take a look at this simple but beautiful arrangement of leafy green candles in a mossy base, with beautifully contrasting pink blooms and sea shells to complement it. Doesn't it scream nature already? This would be a beautiful addition to your fall wedding, although it would work well for a spring or summer setting too.
Floral centerpieces
Water, wood and greenery—the three natural elements of nature itself come together in harmony to form this classic centerpiece. The soft white roses and orange astromeria combine with the richness of the green spider mum and white baby's breath to create a fresh natural palette with a variety of textures. The clear water contained within the jar adds a soothing effect, and resembles a giant floating bubble that is perfect for a garden setting. It will look great on small round tables or as the centerpiece on long tables, and is best placed on a table runner made from natural looking fabric like burlap or cotton. To learn more about how you can customize this centerpiece or to have a better look at it, take a look at this link.
Floral wedding cake
Rich white blooms and vines of lush green decorate this stark white cake. Is there a better way to include the beauty of nature at your wedding, than by using elements from nature itself? Although the fresh white roses and the green leaves may not be edible, they form an integral part of this cake, making it a beautifully natural design. You can also consider using edible flowers or candied flowers on your wedding cake, for an interesting variation. Find out more about how to do this on this video at Howcast.com.
Whimsical wedding cakes
Many couples find the natural charm of a plain cake is definitely more attractive than that of a frosted one. So, if you belong to this category, fear not for we have the right option for you. Naked wedding cakes are a trending favorite now, where the cake has minimum frosting and its natural look is retained. These cakes are usually decorated with fruits, flowers, berries and cream for added taste and attractiveness. Not only are they delightfully appealing, they are usually a refreshing choice that will be preferred more than the thickly colored and decorated cakes which are usually seen.
Guest Thumbprint Poster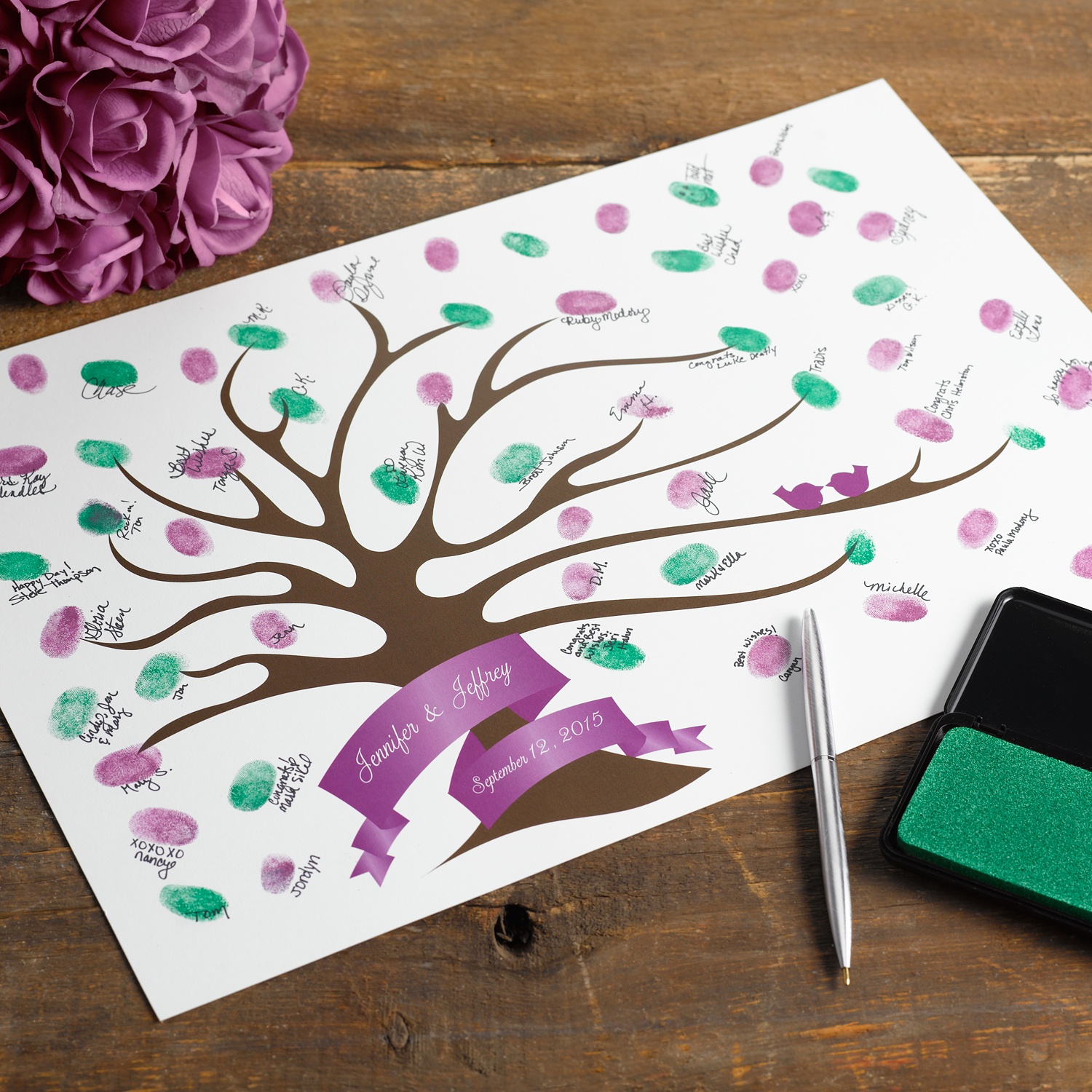 Here is a brilliant idea for a keepsake from your nature-inspired wedding. This thumbprint poster features a magnificent towering tree with branches swaying in the wind. The fun and personal part is how the leaves flutter and float around the tree. These are thumbprints that your guests put on the poster. Have the guests at your wedding reception leave their signatures alongside their thumbprints, and you have a brilliant display piece from your big day, that will always remind you of the big celebration and the wonderful people who made it extra-special. Don't you think this will be a splendid alternative to the traditional guest book? For more details about this product, visit this page on Best for Bride.
Thank you Notes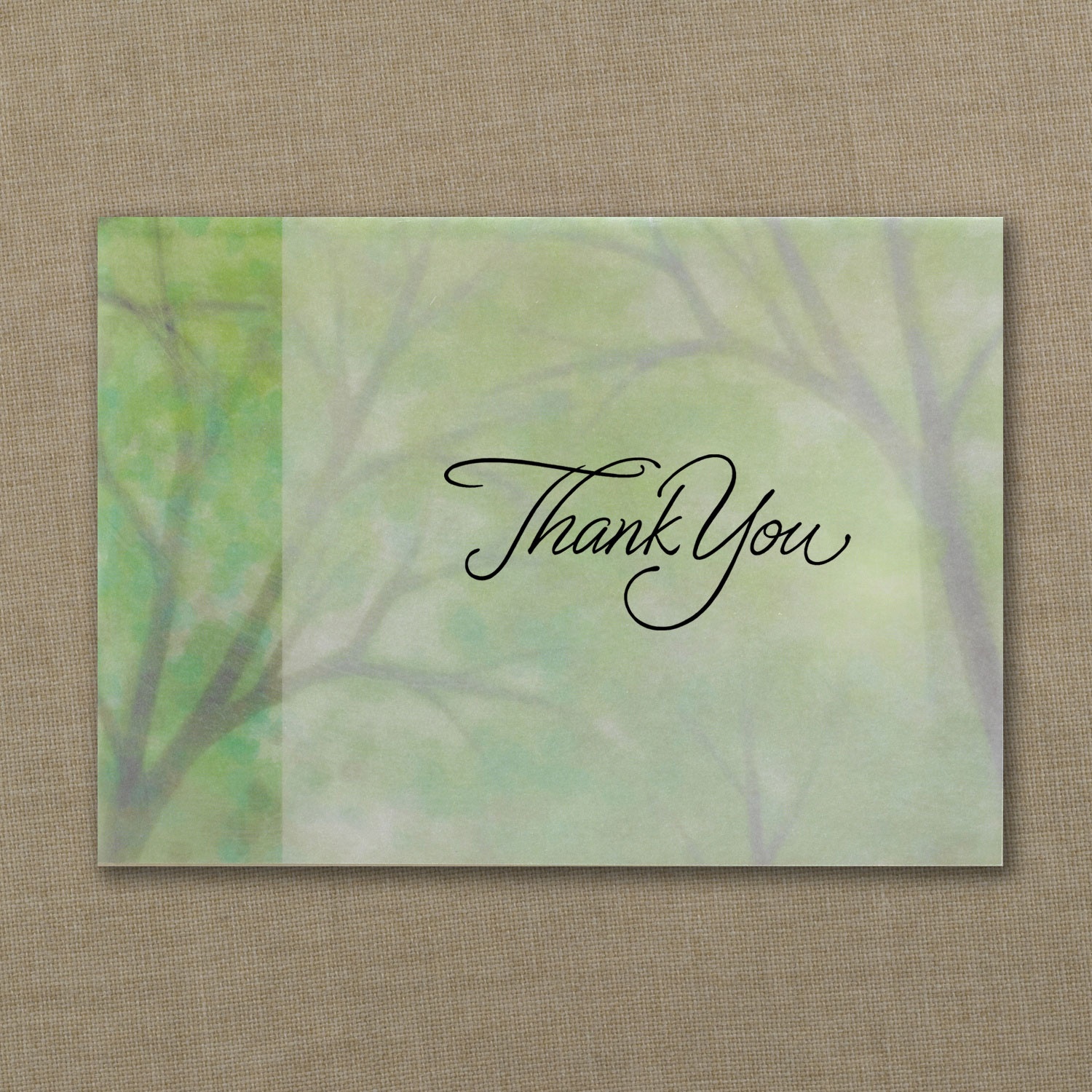 The culmination of your wedding tasks happens when you send thank you cards to your guests, and personally thank them for their presence and thoughtful gifts at your wedding. Here is a nature-inspired thank you card, that is ideal for your wedding theme. The gently swaying trees hovering in the translucent background of this beautiful card will instantly tug on the memories of your guests, reminding them of the brilliant wedding party you hosted. If you aren't sure of what you should write in it, check out our previous post on Thank you cards for some valuable hints. To take a closer look, or to order your set of thank you notes in this design, visit this link on Best for Bride.
Flower crown for the bride
Distinctly natural, no other bridal accessory is as original as a flower crown. Perfect for an outdoor or destination wedding, it will help you nail the look that is perfect for your overall theme. Take a look at the picture here of the model wearing a colorful floral crown. Doesn't it complement her hairstyle perfectly? Now, if you aren't so sure on whether you want a similar crowning beauty, you can also choose to weave tiny daisies into your hair or choose a few big blooms to decorate your hair with. You can also choose to go for floral accessories with gemstones or crystals. Nevertheless, it doesn't compare with the natural charm of a floral accessory that exploits the beauty of nature to the most.
Nature-inspired wedding dress
A wedding dress that captures the beauty of nature is one that softly flows with beautiful floral motifs decorating it. One of our favorites is this Mori Lee 6803 from the voyage collection. Simple, but with stunning intricate details, this dress features majestic embroidery on soft net. The sweetheart neckline is accentuated with soft illusion cap sleeves and the ruching on the waist draws attention to a slender waistline. A scattering of floral motifs are embroidered on the bodice, and this contrasts elegantly with the soft flowing layers of the A-line skirt. Graceful and gorgeous, this is a dress that a bride would love to glide down the aisle in and be one with nature in.
Printed wedding dress with floral appliques
A little color does no harm to a bride, in fact it adds an extra element of style. Few colored wedding dresses have the power to create an impact for an outdoor wedding like this Sophia Tolli Geraldine Y21441 does. A liberal scattering of floral motifs in white and ruby lace appliques, defines the bodice and ends in fewer sprinkles along the skirt and train. The spaghetti straps support the deep cut V-neckline and it also features a chapel length train. The colorful embellishments are tasteful, and do not look too loud. Despite the use of color, this wedding dress has a distinct feminine bridal style, and will allow the bride to outshine all her guests. Overall, Geraldine is a mesmerizing beauty, perfect for a nature-themed wedding.
Wedding favors—miniature woven picnic baskets
Rustic and original, these mini picnic baskets will be a delightful gift for your guests to take home. Woven to look like little replicas of the traditional picnic basket, they look original with the finest details placed perfectly. Place it on the reception tables, and it can double up as a placeholder. You can also fill it up with candy, mints or little chocolate kisses, so they are sweet both on the outside and the inside. If you like this idea for your natural wedding theme, and would like to order them for yourself, visit us here at Best for Bride and place your order.
Wedding Favor – Faux moss and wicker mini planter with liner
Encourage your wedding guests to lend a helping hand to nature by planting their own little seeds of joy in these faux moss and wicker mini planters. Original and unique, the deep green moss color makes it a pleasant addition to any home décor design. The perfect party favor for the theme, it will prompt even those without a green thumb to try their luck at growing a small plant in their homes. They also make a befitting combination with the mini watering can that you can see here.
You can either place these mini watering cans in their original packaging, or use them as part of the décor by decorating each with a bunch of fresh flowers that will match the colors you use in your wedding.
With all this inspiration for you to plan every aspect of your wedding, it is now time for you to start making your plans. Check out our Best for Bride website for more details on all that we have featured here, and also to look at more choices that you may want for your wedding.