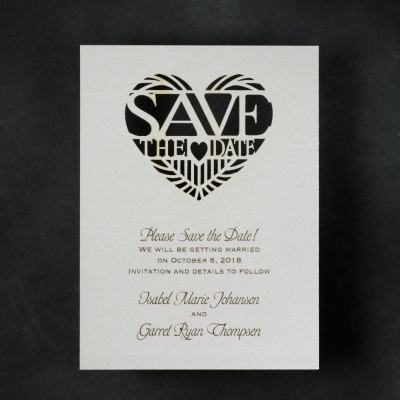 One of the first, and most important, tasks that any bride to be can accomplish is taking planning their wedding invitations. Not only does this help you to know the number of guests to expect for the remainder of your big day, but it will also help you to develop a plan as to who you wish to celebrate your union with.
There are many things that go into planning who to send an invitation to and it is important that you understand some of the basics when it comes to invitation etiquette before you send out the announcement to your closest friends and family.
The Invitation
The first thing that you should consider is the invitation itself. The main portion of the invitation gives guests the basic; where and when the wedding will be. Beyond that, there are many other items that may be included with the invitation as well. It is always a good idea to include RSVP information. This will help provide you with a way to know how many guests to account for.
You should also provide any instructions that may be beneficial to the guest, such as specific places that they should sit or maps in case the venue is difficult to find for out-of-towners. You can also include information regarding the reception if it will be at a separate venue from the wedding location.
The Timing
There is also a proper time that you should send your wedding invitations out. For example, it is best to mail them no later than four to six weeks before the date of the wedding. This should give guests the proper amount of time to plan a gift purchase, make travel arrangements and choose the outfit that they will be wearing to your wedding.
However, if you are having a winter wedding, especially if it falls around the holidays, you should give your guests at least eight weeks' notice so that they can arrange their schedules properly if they plan to attend. It is also best to provide eight weeks' notice during the summer because guests may need to arrange their vacation plans around your wedding.
Wording
When you are selecting the wording for your envelope, there are a few things that you should keep in mind. For starters, it is common for words to be spelled with traditional British spellings, like 'honour' and 'favour'. All dates, times and addresses are also traditionally spelled out.
These wording options are used because they help make the wedding feel formal. If you are ordering your invitations, this has probably already been selected for you. However, if you are customizing them, you may want to keep this in mind.
How to Address the Envelopes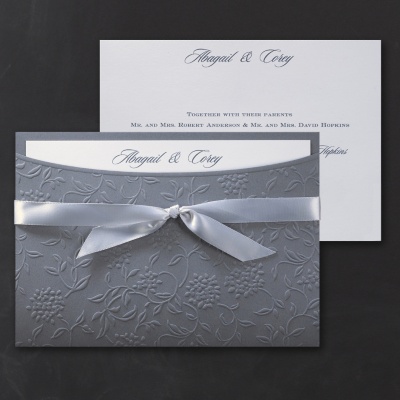 When you are filling out the mailing address for the invitation, it is customary to use proper titles on the envelopes, such as Mrs. and Mr. You should also spell out all names and avoid using abbreviations and nicknames. When you are including military titles, they are always written in regards to rank.
Final Thoughts
When you are preparing your invitations, there are many things that you should consider. For example, you should keep in mind that there will likely be a few additional names that you have not accounted for. It is best to order about 25 extra invitations in order to account for these additional guests.
If you are having a small wedding or are limited on the number of people that you can invite, it may be a good idea to send a note to some of the people who did not receive an invitation that explains the situation.
Finally, it is likely that your caterer will require a final head count a couple of weeks before the wedding. For this reason, it is important to stay on top of guests as they send in their RSVPs. You may need to make a few phone calls to determine who will be in attendance and if you wait too long this could make the process stressful.
Best for Bride
Best for Bride can take care of all your wedding invitation needs. You will find a wide range of options when you visit one of their four locations and will be able to complete all your wedding shopping from one location.